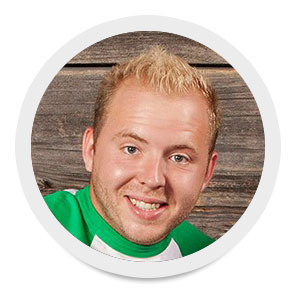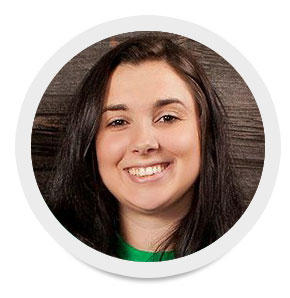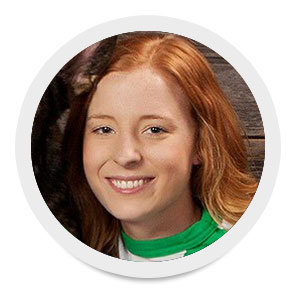 To say Maxwell's House is run by a FAMILY of animal lovers is an understatement.  Dave & Liz Nayavich are furparents to five rescue dogs and one cat.  They were also recently married in 2016 and are wonderful parents to two amazing  boys, Tristan and Benjamin.

Stevi Nayavich is furmom to two dogs and one cat. She is also a loving mother to her son Joey. With their combined backgrounds, educations, talents, and obvious love of animals, there is no better equipped team of people!
Liz graduated with a BS in Animal Sciences from Pennsylvania State University and completed her certification for Veterinary Technician and has more than five years experience in the veterinary/animal care field.  Stevi has been showcasing her grooming skills for four years and is every client's absolute love.  Dave studied business and finance at Luzerne County Community College and brings his management and business know-how skills to round out the team.  
What once was just an idea in early 2013, Maxwell's house came to fruition in the spring of 2014 with its grand opening. During the Construction of Maxwell's House Liz and Stevi built a clientele through a mobile grooming service while Dave spent countless days and hours on the construction site making sure that Maxwell's House became the Formidable Facility it is today.  Presently, Liz, Dave, and Stevi manage and work together on all services offered at Maxwell's House.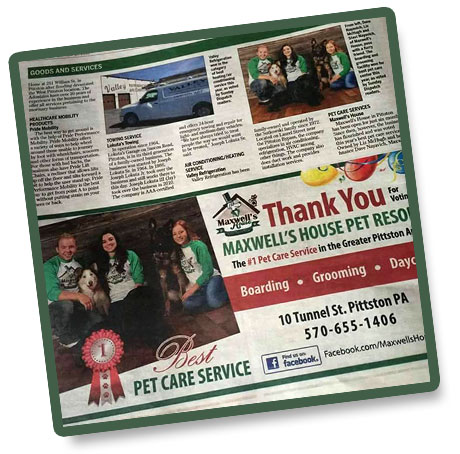 In 2015, the team proudly accepted the award for NEPA's Best Pet Care Service by the Sunday Dispatch and the award for Best Groomer by NEPA Family Magazine.
Running a successful business together is a dream come true – especially because Maxwell's House is all the things Liz, Dave, and Stevi love and have worked so hard to put together. They want each of their clients to know they are loved and appreciated and that Maxwell's House wouldn't be what it is without them.
It is a joy and honor to work alongside family and with the support of extended family and friends. They want clients to know that vaccinations and regular veterinary check-ups are extremely important – and that Maxwell's House is a major proponent of Rescue and Adoption.
Liz, Dave, and Stevi hope to continue to build Maxwell's House name and reputation, meet more wonderful dogs and cats (and people), and to make the FAMILY business the best it can be.